GPT- 4: How To Access & Upgrade
Merely hours after Google announced its PaLM AI model to challenge GPT-3, OpenAI spoiled their fun and took over the internet with the announcement of GPT-4. And it makes sense for people to take note as it brings some significant upgrades over GPT-3. This next-gen large language model (LLM) is no longer limited to text but now has vision too, enabling you to input images and query the AI model soon. That said, if you wish to experience GPT-4 on ChatGPT's website right now, you will have to spend money as the new model is not free to use. So, let us learn how you can get access to GPT-4 today with ease.
How to Use GPT-4 Right Now (2023)

In this article, we have explained two simple methods to get access to GPT-4 right now. You don't have to wait for any integrations or the API release to experience the new AI model. Before that, let's quickly talk about what's new in OpenAI's GPT-4 model.
What Is OpenAI's New GPT-4 AI Model?

We all know that ChatGPT can do a ton of cool things and there are a plethora of ChatGPT prompts to get the perfect answer to questions, but OpenAI is greatly improving on its capabilities with GPT-4. Compared to GPT-3, which powers your favorite ChatGPT AI chatbot, the latest GPT-4 model is multimodal. As mentioned above, it means that the LLM will now be able to accept both text and image inputs from users. The new GPT-4 model from OpenAI will soon allow image inputs, which it will be able to analyze and answer your questions. Right now, only the text capabilities of the new LLM are available to try out via ChatGPT.
How to Access GPT-4 AI Model (Official Method)

OpenAI has played it smart and made GPT-4 available only to ChatGPT Plus subscribers. That means you will need to pay $20 per month to access the latest model from OpenAI. Here's how to get access to it:

1. First, head to the ChatGPT website using the link here and log into your existing account. Make a new account if you don't already have one.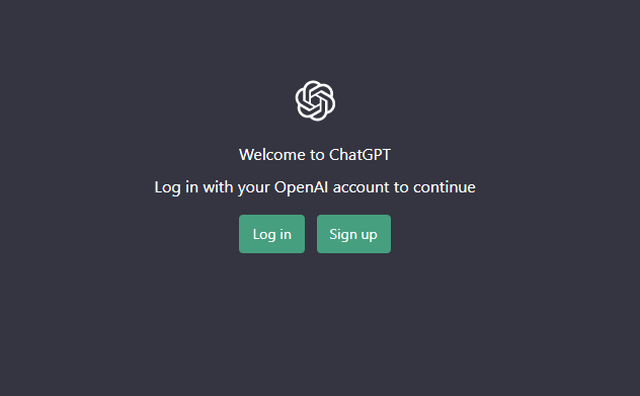 2. Once logged in, you will see the "Upgrade to Plus" option in the bottom left corner. Click on it.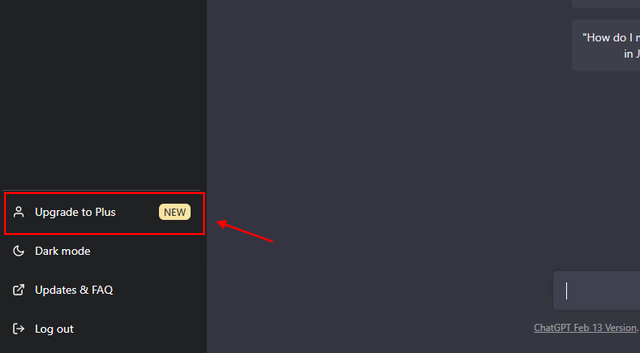 3. Next, in the pop-up that opens, click the green "Upgrade plan" button under ChatGPT Plus. As mentioned here, ChatGPT gets you priority access to new features, and rightfully so, with GPT-4.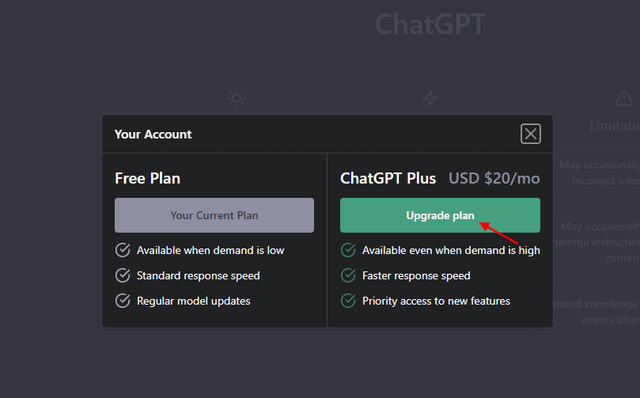 4. On the next page, you need to enter your payment details and billing address in the right pane. Once you have entered the details, click the "Subscribe" button.

Note: Unfortunately, users are unable to complete payments on the OpenAI website to get ChatGPT Plus in India. As per multiple social media posts, all credit/debit cards – be it Visa, Mastercard, American Express, etc. – are failing. We hope OpenAI acknowledges the issue and allows Indian users to use ChatGPT Plus in India.



5. After your payment is complete, you will successfully become a ChatGPT+ subscriber. You can now use the new GPT-4 model and other older AI models with ease. From the drop-down menu on your screen, select "GPT-4" to get started.



6. You can now input your queries in the text box on the right pane and interact with the more powerful and responsive GPT-4-powered ChatGPT chatbot. Here are a few examples, do check them out:
How to Use GPT-4 AI Model for Free

As confirmed in our initial coverage, OpenAI will not be offering free access to GPT-4 via its ChatGPT chatbot anytime soon. Further, it adds that it hopes to "offer some amount of free GPT-4 queries" to free tier users sometime in the future.

Well, if you are one of those free users and don't wish to spend money to get the ChatGPT Plus subscription, we have a free alternative for you. And it is Microsoft Bing's new AI chat feature. Yeah, in an official blog post, Microsoft has confirmed that its Bing AI service is running on GPT-4.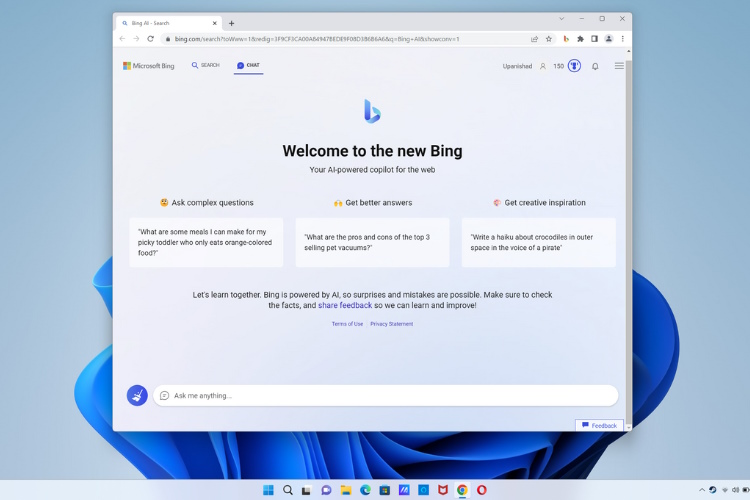 Moreover, a huge benefit of using Bing AI over the GPT-4 model on ChatGPT's website is the knowledge base. While GPT-4 is still limited to the September 2021 dataset, Bing AI chat is plugged into the internet and can answer queries related to real-time events as well. But, do remember that Bing AI is currently limited to 15 responses in a single conversation.

So, go ahead and test out ChatGPT alternative Bing AI in the Edge browser right now. And if you don't wish to use Edge, read our guide on how to access Bing AI chat in any web browser.
Try Out the GPT-4 Model in ChatGPT Today

In conclusion, you will need to get the ChatGPT+ subscription if you wish to officially access the new GPT-4 AI model from OpenAI. But, in our testing, we have found Bing AI to be pretty responsive and helpful with our queries. So, are you excited about the possibilities unlocked by the text-cum-vision AI model that is GPT-4? Let us know your thoughts in the comments
below.