The Top 7 UI/UX Design Channels on YouTube.
🪄Smart summary:
This article provides a list of seven YouTube channels that frontend developers can use to improve their skills in UI/UX design. Each channel is briefly described, and the thread ends with a few recommendations for courses that beginners can take.
-------
🎨Being skilled in UI/UX will make you a better frontend developer.
Here are the top channels to accelerate your learning:
1. Flux Academy
Sharpen your web design skills and learn from world-class instructors.
Figma, Webflow, inspiration, design trends, tools, productivity... it's all there!
🔗
https://t.co/VeXu8oHam8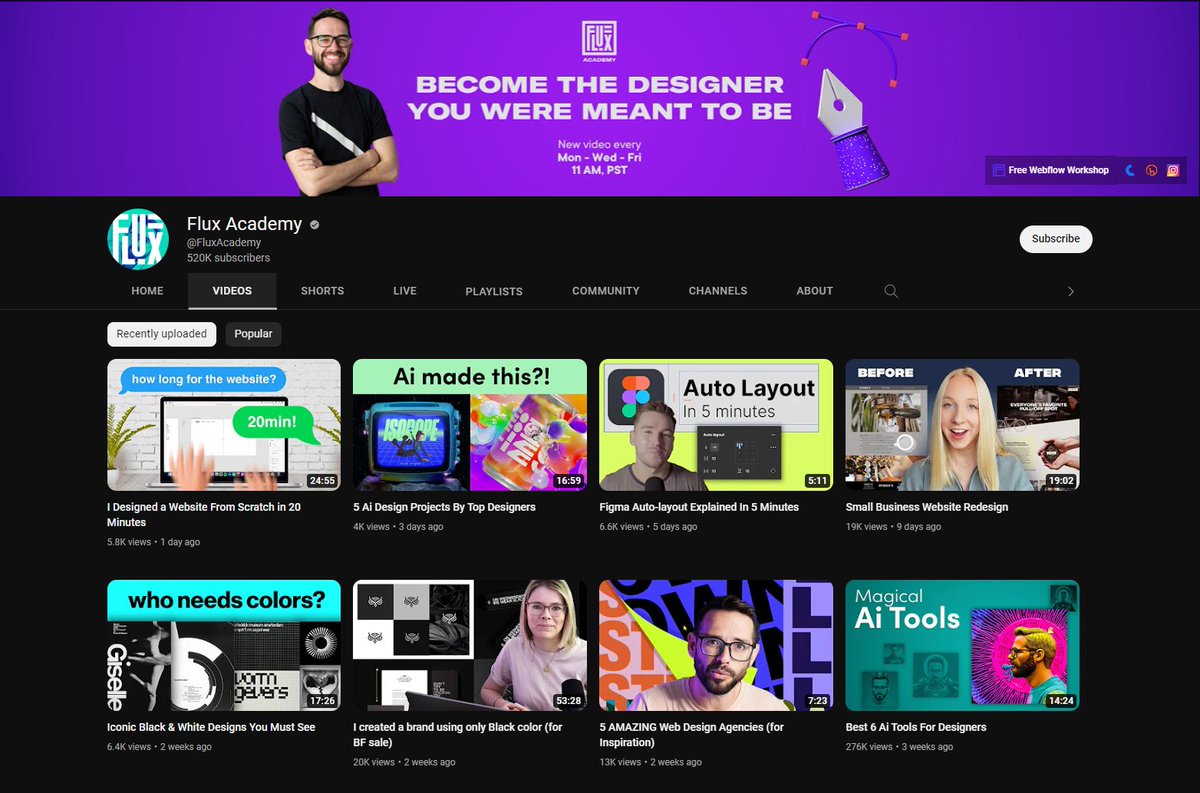 2. Antony Conboy
With over 15 years of experience working for big-name companies like Vogue, Wired, and the BBC, Antony shares unique insights and advice.
Tune in to his videos for valuable tips and information.
🔗
https://t.co/ktdFkphs1b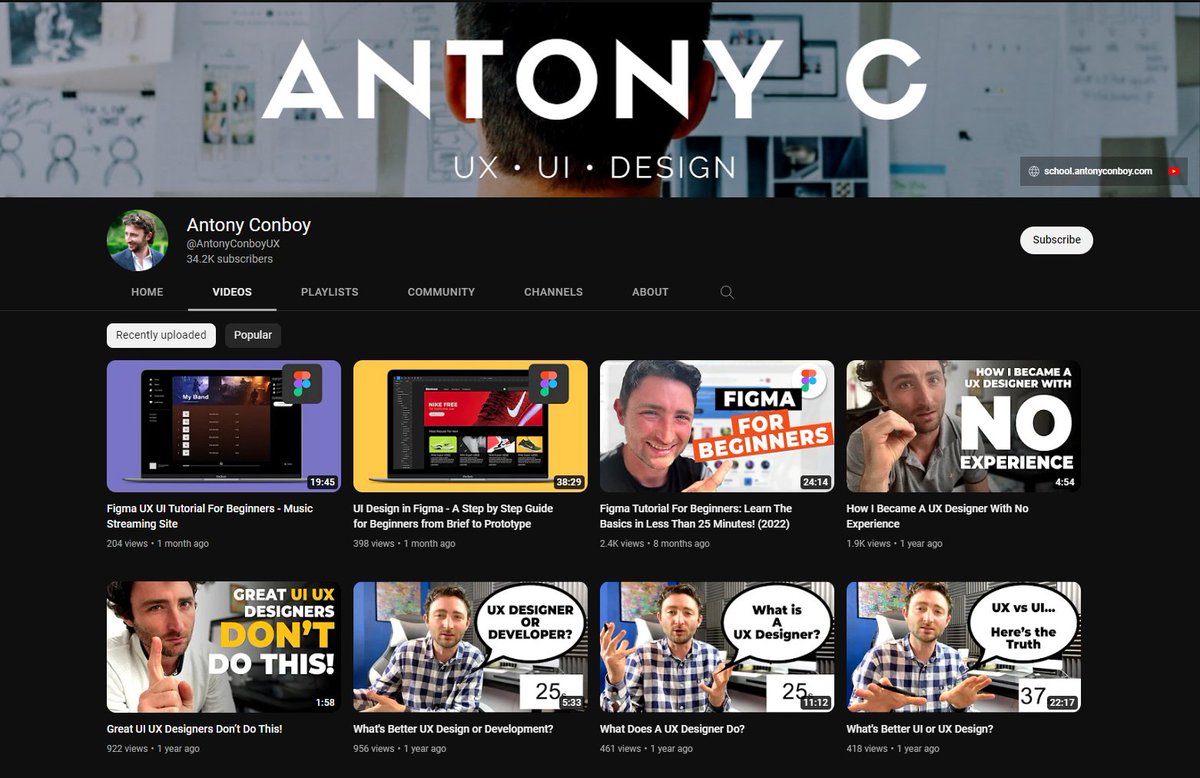 3. DesignCourse
This channel will teach you fullstack development!
You will see tutorials regarding UI/UX, Frontend Dev, Backend Dev, Graphic Design, and more!
🔗
https://t.co/Ys8Y2bRzb5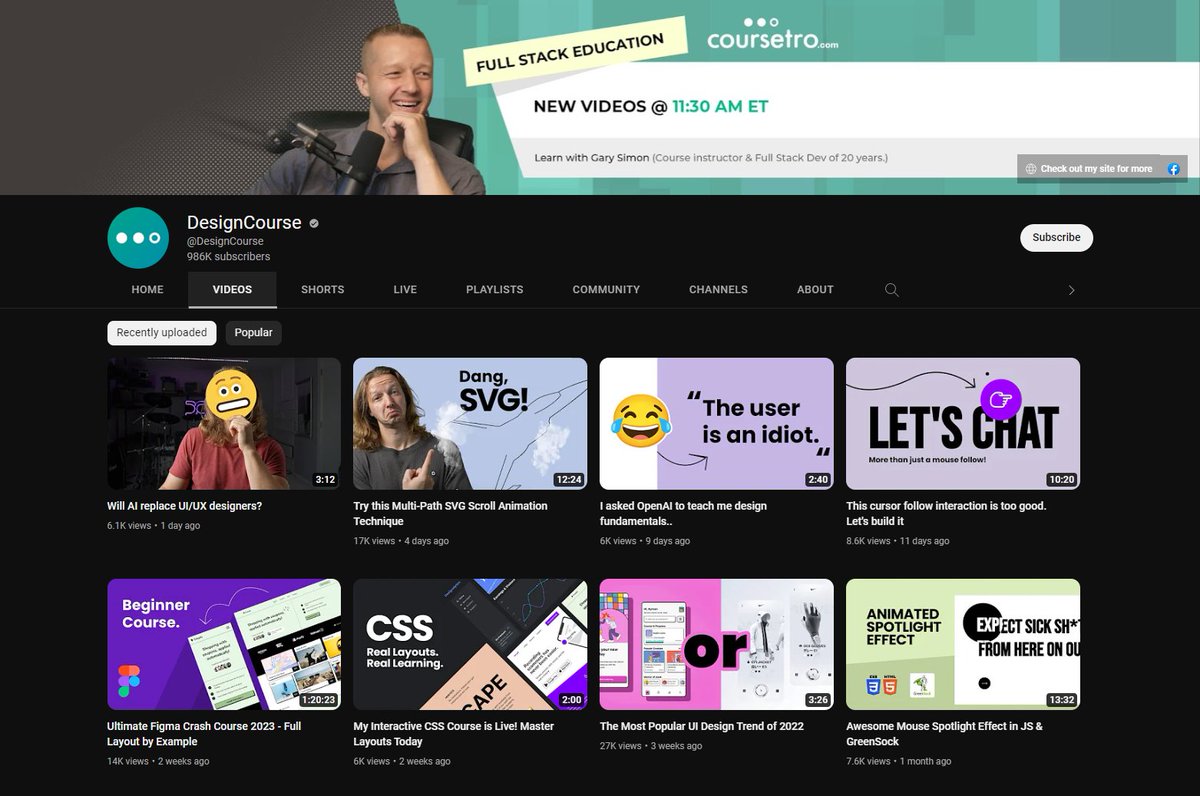 4. JesseShowalter
The channel focuses on web design and development topics, including HTML, CSS, JavaScript, UI/UX and more.
🔗
https://t.co/dSHE8X6KRM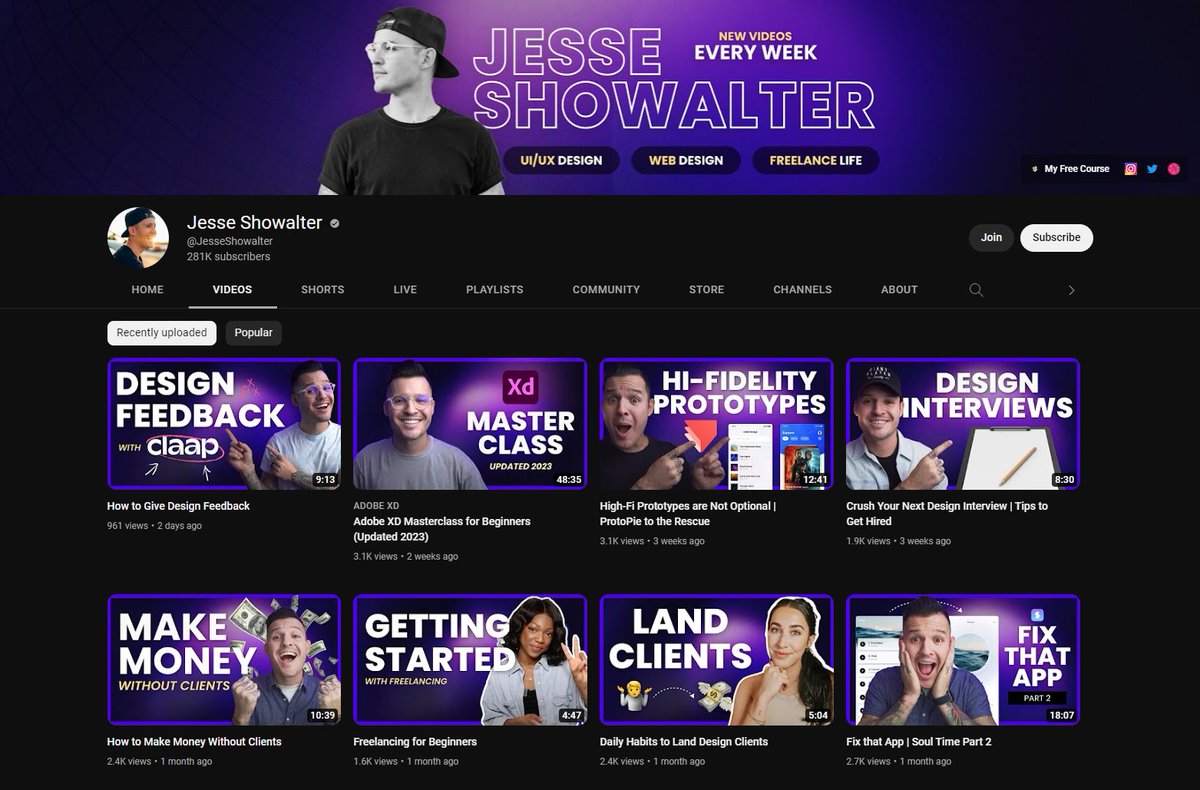 5. Howard Pinsky
This channel offers tutorials on various subjects, such as UI/UX, web/app design, photo composition, photo retouching, and more!
🔗
https://t.co/HlBge04x4h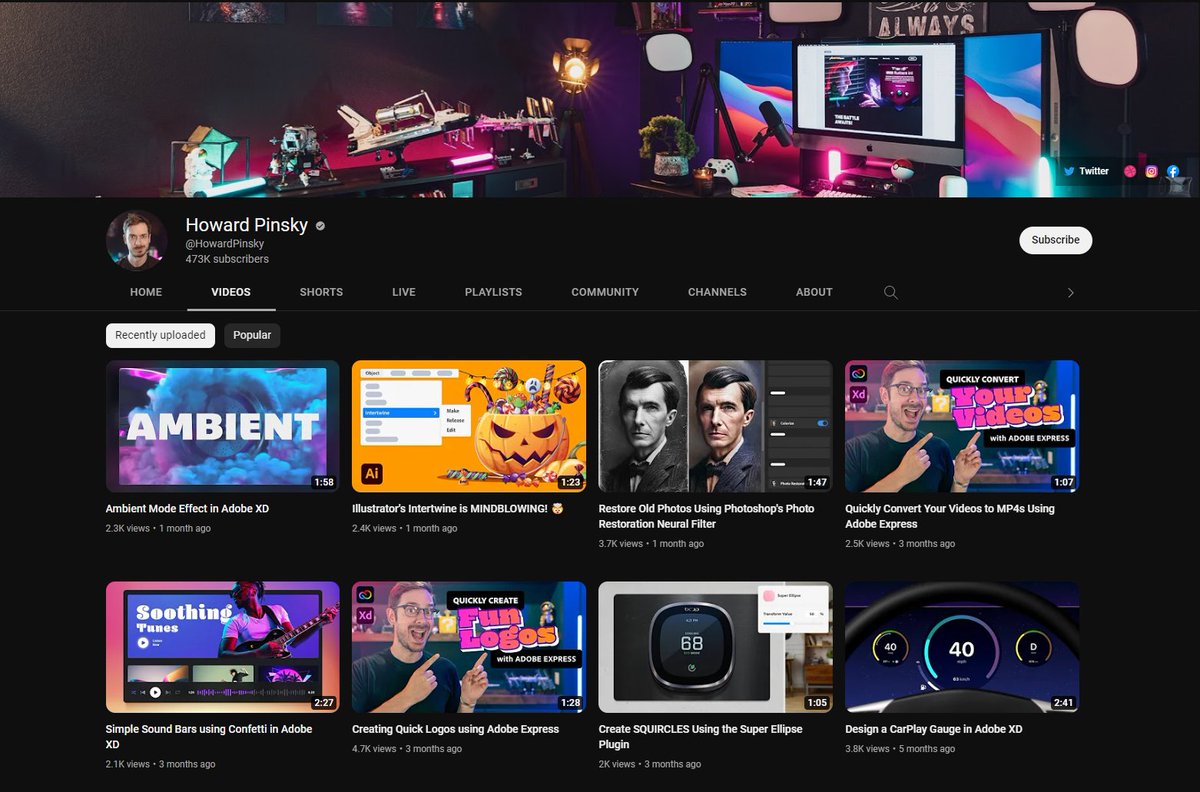 6. Mizko
Figma, UI/UX, web design, productivity, product design and so much more!
🔗
https://t.co/SdNh00qR1L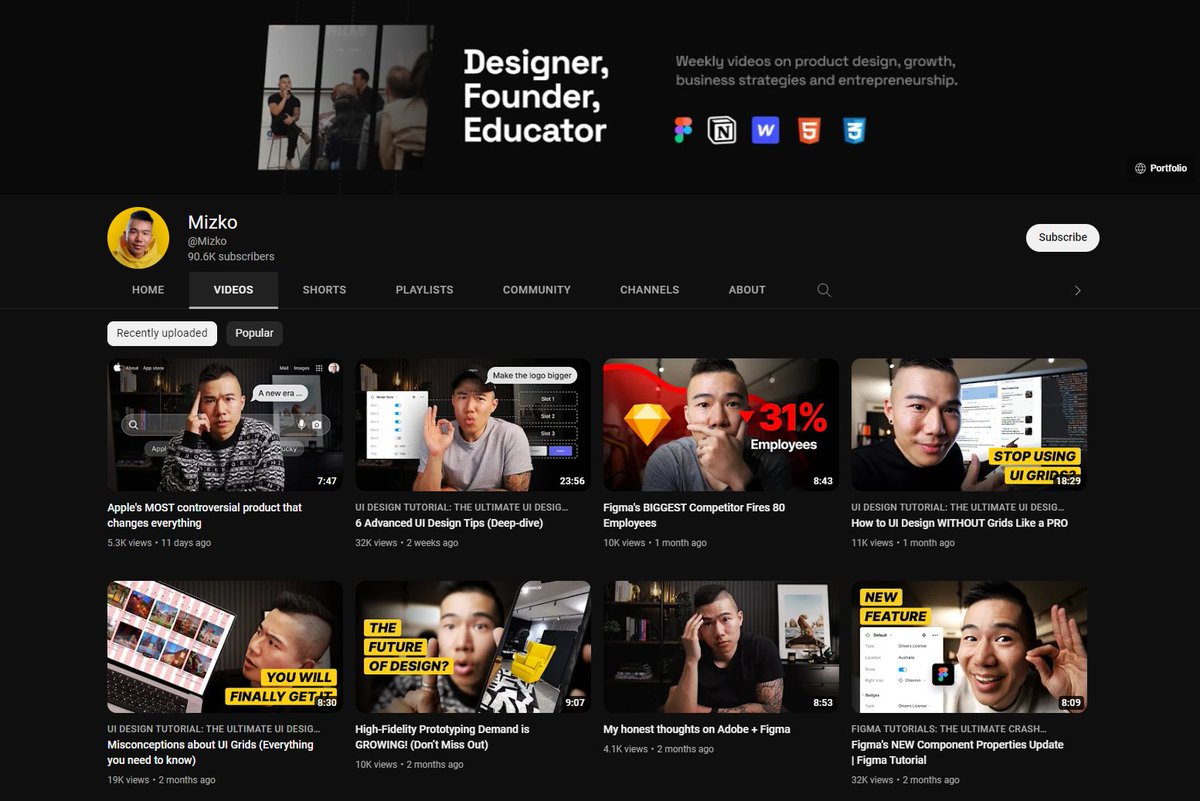 7. UX Mastery
Get started with UX from 0, learn and improve by following this channel.
🔗
https://t.co/NnK3F6bDqx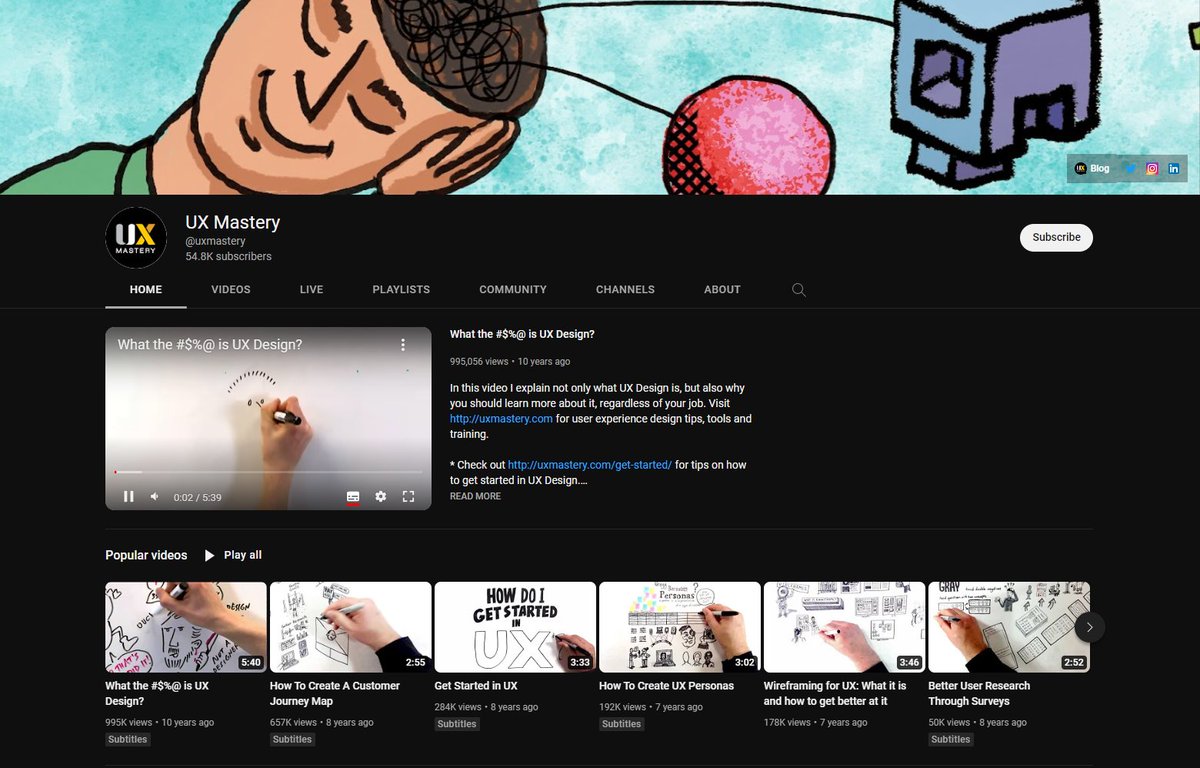 Thanks for reading! ❤️
Was it helpful?
Follow us for programming and web development tips.