Remove Yahoo Search redirect (CoolNewTheme) (Virus Removal Guide)
Remove Yahoo Search redirect (CoolNewTheme) (Virus Removal Guide)
If your browser homepage or search queries are being redirected through Yahoo Search, then you may have a browser hijacker installed that is causing these redirects.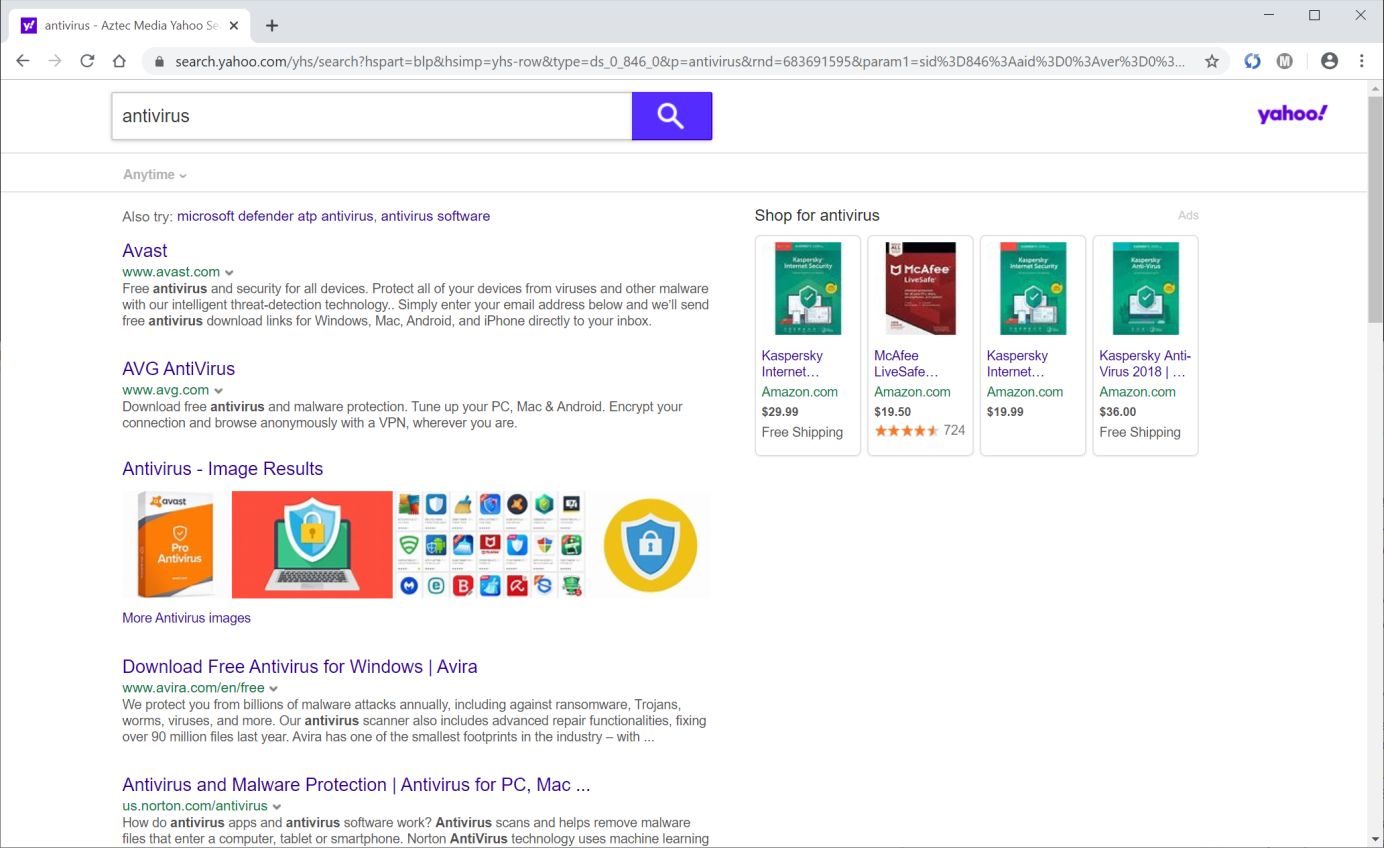 What is Yahoo Search?
Yahoo Search is a legitimate search engine, however, there are plenty of browser hijackers (oursurfing, istartsurf, istart123) which will redirect the user's search queries to search.yahoo.com.
Let's be clear about something, Yahoo Search is not a browser hijacker and is not malicious in any way. However, occasionally, malware will explicitly mess with your web browser settings and Yahoo Search will be displayed. Cybercriminals use Yahoo Search to generate revenue from each search you perform.
When the Yahoo Search browser hijacker is installed on a computer, common symptoms include:
Your browser's search queries are redirected through https://search.yahoo.com
A malicious browser extension or program is installed on your computer
Why is my browser redirected to Yahoo Search?
Your browser is being redirected to Yahoo Search because a malicious program or browser extension is installed on your computer. Often, this type of program is offered through advertisements or bundled with other software, leaving the user puzzled where this software came from.
You should always pay attention when installing software because often, a software installer includes optional installs. Be very careful what you agree to install.
Always opt for the custom installation and deselect anything that is not familiar, especially optional software that you never wanted to download and install in the first place. It goes without saying that you should not install software that you don't trust.
To remove the Yahoo Search browser hijacker and check your computer for other malicious programs, please use the free malware removal guide below.
Remove Yahoo Search browser hijacker (Virus Removal Guide)
This malware removal guide may appear overwhelming due to the number of steps and numerous programs that are being used. We have only written it this way to provide clear, detailed, and easy to understand instructions that anyone can use to remove malware for free.
Please perform all the steps in the correct order. If you have any questions or doubts at any point, stop and ask for our assistance.
Depending on which operating system is installed on the device you're seeing the Yahoo Search browser hijacker, follow the removal guide.